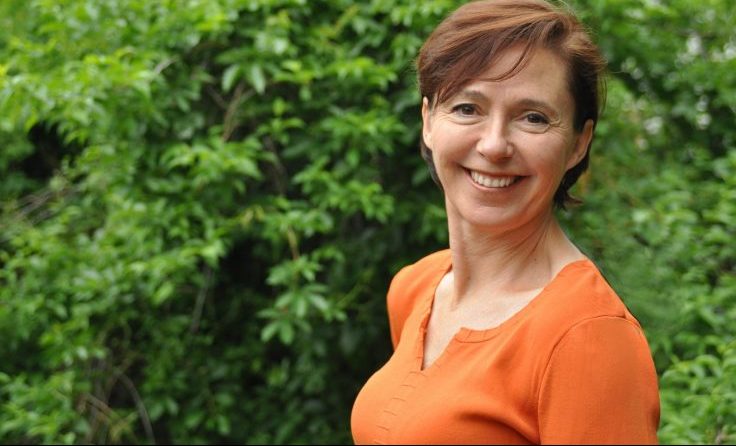 The Improv Collaborative: How It Came to Be
Fifteen years ago, Rebecca decided to take a beginner's improv class at the encouragement of a friend. Little did she know that simple decision would lead to a new career.
The class was small, but she and her classmates instantly hit it off. Their burgeoning friendship and shared enthusiasm for improv prompted them to gather between classes to practice their new craft. They continued to get together after the class ended. Word spread, and soon other improvisers wanted to attend too. Sessions were held weekly and attendance steadily grew.
Still, the whole thing was pretty loose-knit. Gatherings were held at Rebecca's house and the cost to attend was a bar of chocolate (chocolate is one of Rebecca's greatest weaknesses). But as time marched on, attendees expressed interest in more advanced courses and in live performances.
To meet this need, The Improv Collaborative was created. Rebecca secured theater space, hired professional instructors, offered classes and coaching, and scheduled regular performances. Soon, she sat at the helm of a full-service improv school.
In 2016, Rebecca expanded the business further, adding corporate seminars to her range of offerings. These lively seminars guide participants through exercises specially formulated to reveal untapped talent and release the hidden brilliance within corporate and organizational teams to supercharge their creativity and increase their productivity.
Today, The Improv Collaborative boasts a vibrant, enthusiastic community of over 1,200 members, from rank beginners to honed professionals. Improv Collaborative members include doctors, lawyers, students, entrepreneurs, scientists, farmers, nerds and housewives—a testament to the fact that literally anyone can learn improv.
We've Got Your Back
The Improv Collaborative playground is more than just a place to come and play, although we do plenty of that. It's a safe, inclusive space for ALL to explore and discover—yourself and others. BIPOC, LGBTQA+ and disabled are welcome and supported in our community. We encourage you to surrender your ego, preconceived notions and fear to creativity and joy, while building trust and supporting each other. The improv concept of "Yes…and" is truly transformative.
The Posse
Not only are our leaders, coaches and instructors amazing improvisers, they're experienced and trained teachers. Collectively, our coaches, leaders and instructors have studied with The Second City, iO (improv Olympic), Upright Citizens Brigade, and the Magnate Theater, as well as performing at improv festivals.