Become more spontaneous, uninhibited, and creative!
Improv shows are funny, thought-provoking, and a smashing good time!
Make work more spontaneous, courageous, and fun–supercharge your team!
Take an improv class and expand your mind.
Disempower your inner critic; release untapped talent, brilliance, and humor
Cast away doubt, pretense, and fear; feel comfortable outside your comfort zone
De-activate your emotional reaction to failure; unleash personal joy and enable professional growth
Establish a trusting, supportive, environment; build authentic connections
Punch through your comfort zone or just learn to laugh at yourself (and others, of course). Improv increases the joy and laughter in your world, whether you're playing, learning or watching it. Open play nights, workshops, classes and shows. Secure those bragging rights.
Open Improv Play
Open Improv Play Nights in Boulder are just what they say: OPEN! Improvisors of all levels, ages and abilities gather once or twice a week to jump into the form. An experienced improvisor leads 8-10 players through a series of improv theater exercises, games and formats for two hours of hilarity and exploration. This is not a class though some side coaching may be given. Space fills up quickly so sign up fast! Audience is welcome.
Classes
The 8-week classes are taught by talented, experienced instructors to get your "Yes…and" flowing and creativity rolling.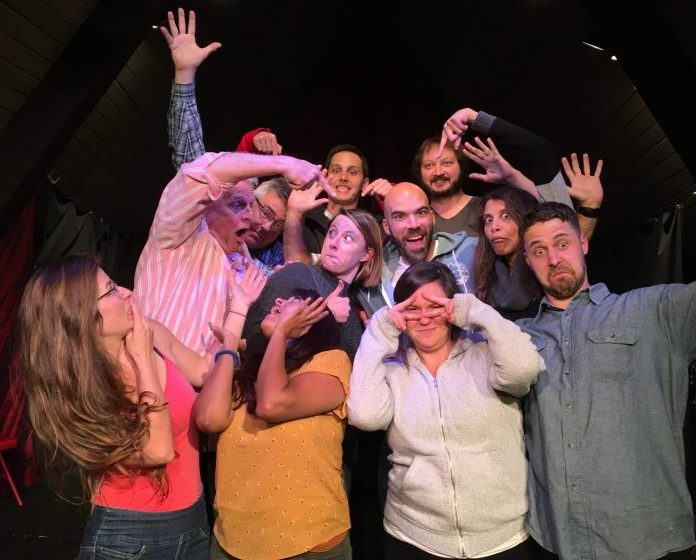 "Oh my gosh. I used to be so stiff and awkward. But improv has changed all that. Since I started taking classes, I'm more engaged, more animated–and my friends say I'm funnier. For the first time in my life, I glow, I tingle, I feel comfortable in my own skin!"

"I'm kind of an engineering type; generally more comfortable with numbers and equations than with people. That's why improv has been so good for me–it has made me explore other parts of myself. I guess I'll always be a geek, but I think I'm a more fun geek now!"

"My sister recommended these classes to me and boy am I glad she did! Since I was a kid, I've always been kind of shy. I avoided trying new things and didn't really like meeting new people. Now, I have the confidence to let the authentic person inside me really shine. Yeah, baby, I found my mojo!"

"I was skeptical about improv online. Boy, was I surprised! Even though I'm online all day with work, I was energized and captivated by the games and exercises. The commute to class was easy! Bonus!"
We are a Boulder improv collaborative! Groups under our banner produce shows just for you. Witness white hot spontaneity send sparks through the theater in Boulder!
Witness the creativity and magical synchronicity of unscripted performers
Experience human connections at a raw, emotional level
Stimulate thoughtfulness and insight
Laugh your butt off
Here are some of our favorite shows:
| | |
| --- | --- |
| Third Thursdays | Each month, the best improvisors from Boulder County perform different improv formats. |
| Student Showcases | At the conclusion of each round, students present what they've learned to their friends and families. |
| The Improv Show | Performing groups are chosen based on their experience to present extended sets. This is Boulder's cream of the crop! |
| The Grand Jam | Individual players are assigned to teams. They are given one hour to practice short form games before they are thrown on stage for a show! |
| The Slam | Teams are randomly picked and invited to perform sets in a short periods of time before the clock slams them off the stage. |
| Improv Field Trips | To see improv is to learn improv. Every now and then a group of Boulder improv lovers gather to see a show outside of the Boulder "bubble". It's an adventure! |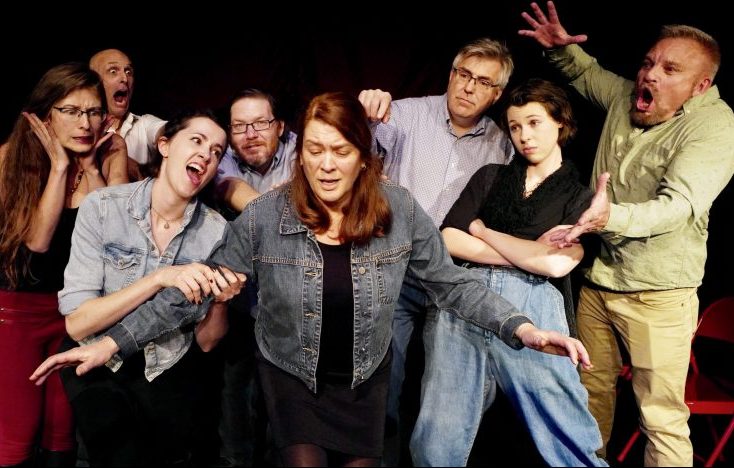 "The performers are so talented! They jam every human emotion into a blender, then run the blender on 'high' for an hour and fifteen minutes until it's overflowing with awesome sauce. Do yourself a favor–catch one of these shows. They're amazing!"

"It was drop dead, laugh-out-loud funny. I don't know how they do it. I'd be so nervous making things up on the spot in front of so many people, but these people do it like it's nothing!"

"Sometimes the skits are short, sometimes long, sometimes they're weird, sometimes funny. But they're always unexpected and a real hoot! It's like we have our own little Second City right here in Boulder. Well done, Improv Collaborative!"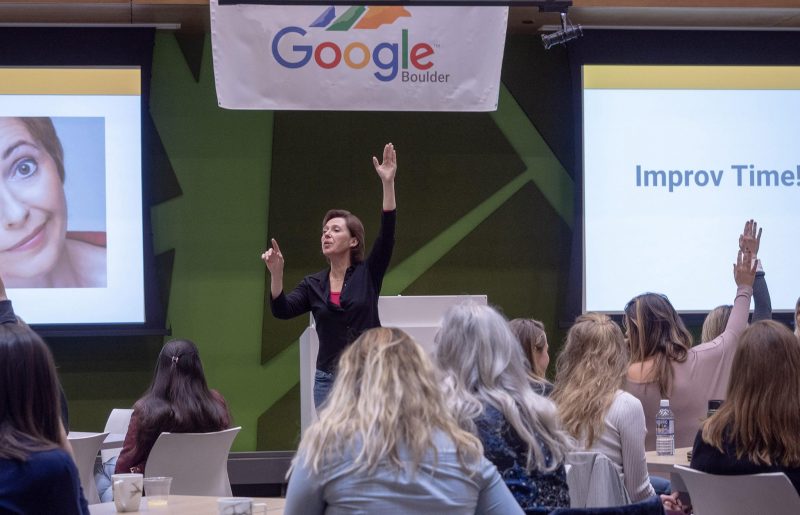 "I love how improv has changed our team. Everybody's more positive, more open to new ideas, more motivated to solve problems together. Improv hasn't just made an incremental improvement in our team–it's been a real game changer for us."

"Looking back, we had no idea know how stuck we were in our ways. We were aiming low instead of high, basically just phoning it in. But since improv has been part of our training program, it really feels like things have shifted, like our team has finally hit its stride."

"Our improv session didn't feel at all like training, it felt like fun. But the impacts became apparent later on when we entered our brainstorming huddle. Everybody on my team was rocking it...they were generating ideas like crazy! Thanks, Rebecca!"
Applied Improv will release your team's previously untapped talent, brilliance, and productivity. 
Cast away doubt, pretense, and fear
Release untapped talent, nimbleness, and brilliance
Establish a trusting, supportive environment
Disempower failure to make ANYTHING POSSIBLE
Applied Improvisation refers to coaching and training methods that utilize concepts from improvisational theatre to develop social-emotional skills, boost mental agility, and deepen engagement in professional working environments.
When employees feel seen, heard, and included, morale, creativity, job satisfaction, and work product increase. The Improv Collaborative's corporate and organizational seminars introduce unique social and professional tools to establish fresh neural pathways and open up exciting new perspectives. Break through mental blocks, generate fresh ideas, and supercharge your team's performance with applied improv!

Hey there. Glad you are here.
Got a question? Please use the form to contact us at your convenience with any inquiries or comments.
Or give us a call. We answer our phone or will give you a call back.
To reach a human:
303-588-0550